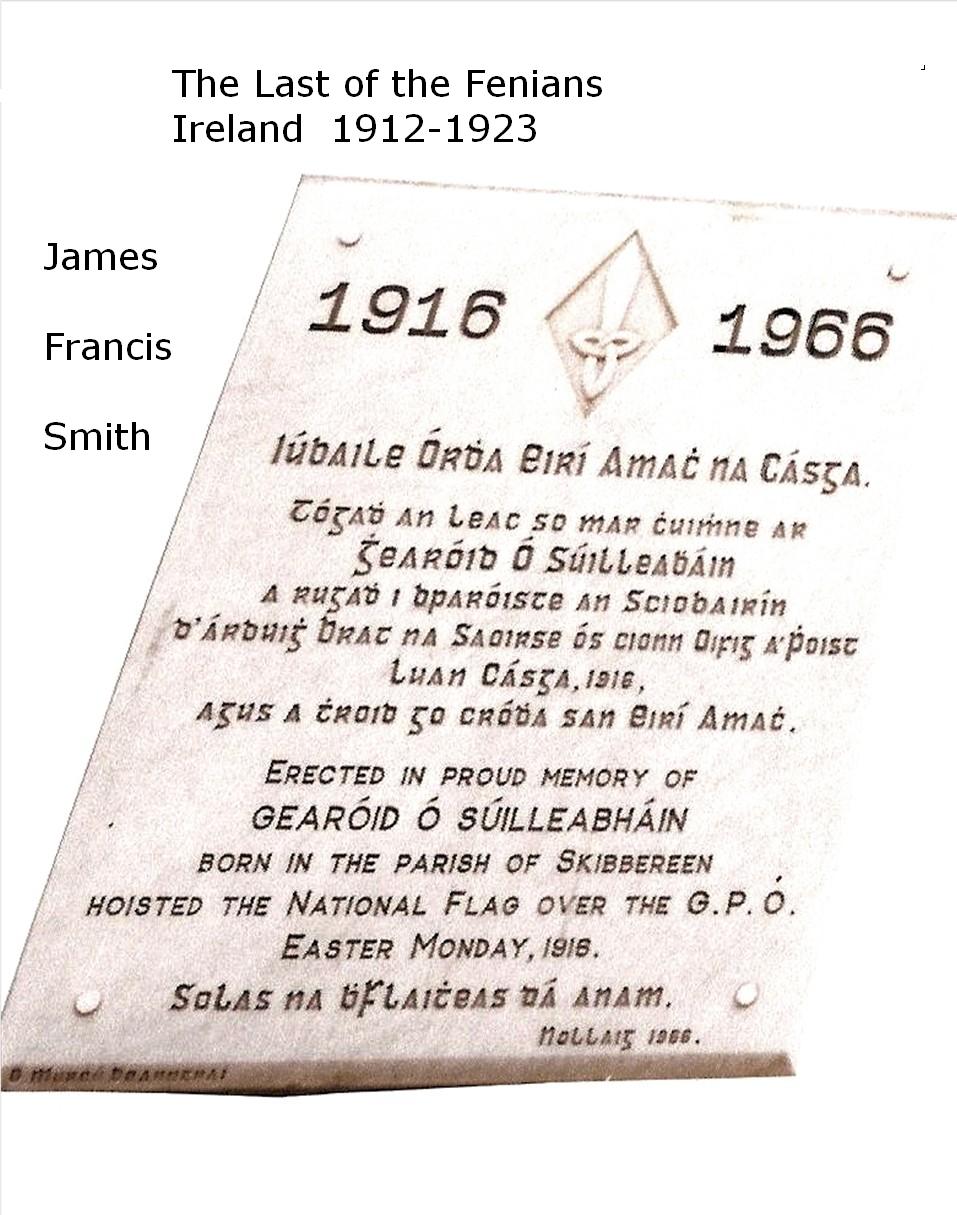 Philadelphia native James Francis Smith, a graduate of LaSalle University, has an MBA from Pacific Lutheran University, an unlikely pedigree for a historical novelist. The credential served him well in his first career, in industry and finance. Putting those aside, Jim, who recently won WG's Tell Your Irish Story contest,  turned to his first love—historical novels. Or as he prefers to say, history chronicled in a novel style. In documenting the Irish-American story, he has dedicated his remaining years to recording the achievements and contributions to the United States of Irish-Americans and Irish-born immigrants. Smith's novels chronicle the lives, loves, and wars of people and events that have often been overlooked by history:
WG's Gerry Regan caught up with Jim and asked him about life writing about the drama of Irish-American history.
The Wild Geese: Jim, congratulations on winning our inaugural "Tell Your Irish Story" contest, for the most popular blog post.
James Francis Smith (left): Thank you.
The Wild Geese: How did you find your way to The (New) Wild Geese? By the way, we are delighted to have you as one of our most active members.
Smith: I've followed you ever since you published an article of mine.
The Wild Geese: You note in your winning article that you have nearly authored "the complete Irish American story," contained within your various books, which cover virtually the gamut of the Irish experience. What do you think of the articles we've gotten around to authoring in our nearly 16 years online?
Smith: I've printed out a number, particularly those on The New Wild Geese, some of that info will be in my next book on the Revolutionary War.
The Wild Geese: How does it feel to have a connection with an ancestor as renowned as General Phil Sheridan? Do
you see any family resemblance among others in the family line?
Smith: No. Sheridan (pictured, right) had a normal size upper body but short legs, some folks said he looked like a Mongolian.  Lincoln said he was the only man who could scratch his ankles without bending over. But he was one hell of a general.
The Wild Geese: LOL, so Jim, true or false in your view -- did General Sheridan state, "The only good injun is a dead injun"? It is a provocative remark, if true.
Smith: No. He has been misquoted. He said something like "The only good indian I've seen is dead."
The Wild Geese: How does that comment reflect on the Irish experience in America, in your view?
Smith: It was a sign of the times. The 'Indian' wars lasted for 75 years. The Irish were apt to join the cavalry – "Garryowen," the song for ..., came from two Irish immigrants.
The Wild Geese: General Sheridan, then, in the verdict of history, taken in the context of his time -- noble or deeply flawed?
Smith: He has his fans and his foes.  One person wrote that a general arrived in the morning and couldn't find him.  The general (whose name and battle I'd have to look up) arrived shortly after midnight. I don't consider that to be morning. Even slight changes in wording can make a person look good or bad. I tried to get a close to reality in my books as I could.
The Wild Geese: Is Sheridan a major presence in your books? If so, which ones?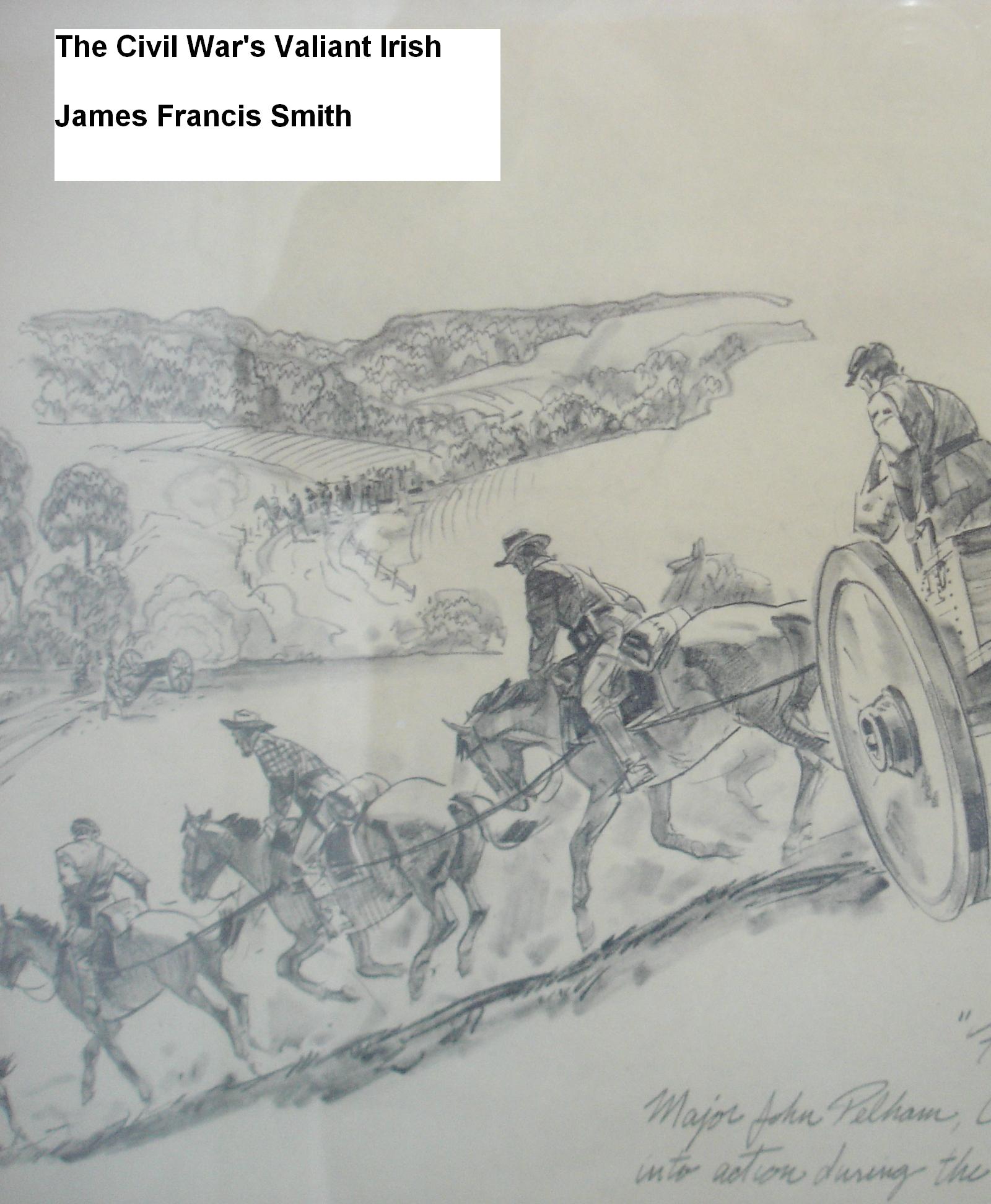 Smith: He is a major character in "The Civil War's Valiant Irish." In my opinion, Sheridan and Cleburne, both Irish-born, were the two greatest battle field generals in the war.
The Wild Geese: Final question, Jim: With the exception of your own books, which we understand to be laudable, please recommend one book or film that in your view conveys some vital aspect of the heritage of the Irish around the world.
Smith: WOW! That's asking me to take a test without preparation.  I'm researching the Revolutionary War -- one book by Roger Lamb, an Irishman who fought with the British, was published in 1809. "An Original and Authentic Journal of Occurrences During the Late American War: From Its Commencement to the Year 1783" -- yes, that is the title and it outstanding.
The Wild Geese: What's the takeaway then from that reading experience? What do we learn about the Irish experience?
Smith: I composed a poem just yesterday - which I planned to post today. I titled it "The Irish-American Story." I'll e-mail it to you. I think it best answers your question.
The Wild Geese: Looking forward to seeing it, Jim. Go raibh maith agat for expanding our view of the Irish experience. See you around the neighborhood, then! WG